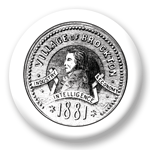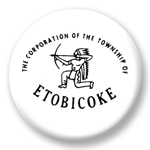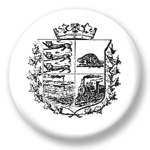 You only have to look as far up as its street signs to realize that Toronto is a city cobbled together from other former boroughs, towns and villages. Like other major metropolitan areas, Toronto has annexed and absorbed former municipalities since it began as a city back in 1834.
In recognition of Toronto's 175th anniversary in 2009, Spacing has created a new series of buttons that highlight the coats of arms and official seals of the numerous small towns and villages that now make up Toronto.
The 16 one-inch town buttons include: Brockton, Mimico, Parkdale, Weston, Long Branch, Scarborough, North York, York, Swansea, Leaside, Forest Hill, New Toronto, North Toronto, The Junction, Etobicoke, and East York.
---
---