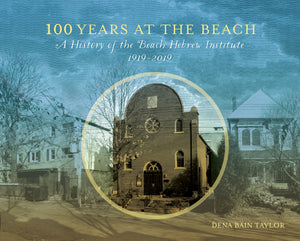 If you had lived in Toronto a hundred years ago, you would have been familiar with the massive influx of Jewish immigrants to the area around Spadina Avenue and College Street, but you might not have imagined a Jewish community out in the Beach district of eastern Toronto. Nonetheless, by the 1920s, about 40 Jewish families lived in the neighbourhood. Although anti-Semitism was alive and well in the Beach area, in general, the Jewish families lived at peace with their neighbours and participated freely in the activities of the community. Still, something was missing for them: a synagogue.
In October 1919, a small group of Jewish shopkeepers and housewives pooled their resources to purchase the building at 109 Kenilworth Avenue, two blocks up a tree-lined street from the shores of Lake Ontario, a building that had once housed a Baptist church.
So was born the Beach Hebrew Institute, also called the Beth Jacob Synagogue.
On the occasions of its 60th and 75th anniversaries, the synagogue produced commemorative booklets, but they wanted to do more for something as significant as a 100th anniversary. Accordingly, the Board commissioned writer and member Dena Bain Taylor to capture the dynamic history of the synagogue as it navigated its first century.