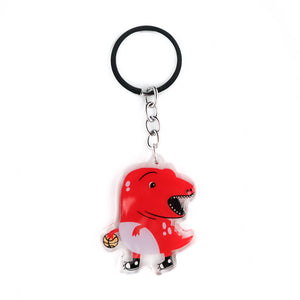 Brand: Crywolf
This raptor puts on a cool front, but he has 2 left feet and sometimes stumbles on the court. That only makes us adore him even more. 
These acrylic charms/keychains are the perfect little accessory. Throw them on your keys, backpack, pencil case, purse, camera case, whatever your heart desires. Double sided for double the fun! 
Acrylic. Approximate size 1.75" x 2" x 1/8"