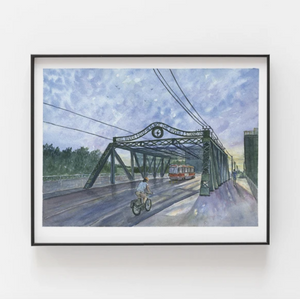 Brand: Gotamago
"This river I step in is not the river I stand in." This archival print depicts the iconic mid-century bridge, featuring a classic quote by the philosopher Heraclitus, over the Don River in Toronto.
8"x10", 3/4" white border, frame-ready (frame not included).


Printed in Toronto on acid-free, 255gms Epson Somerset Velvet paper with a beautiful watercolour texture, 

using archival inks with a colour permanence rating of more than 75 years.